Dental Online Consultation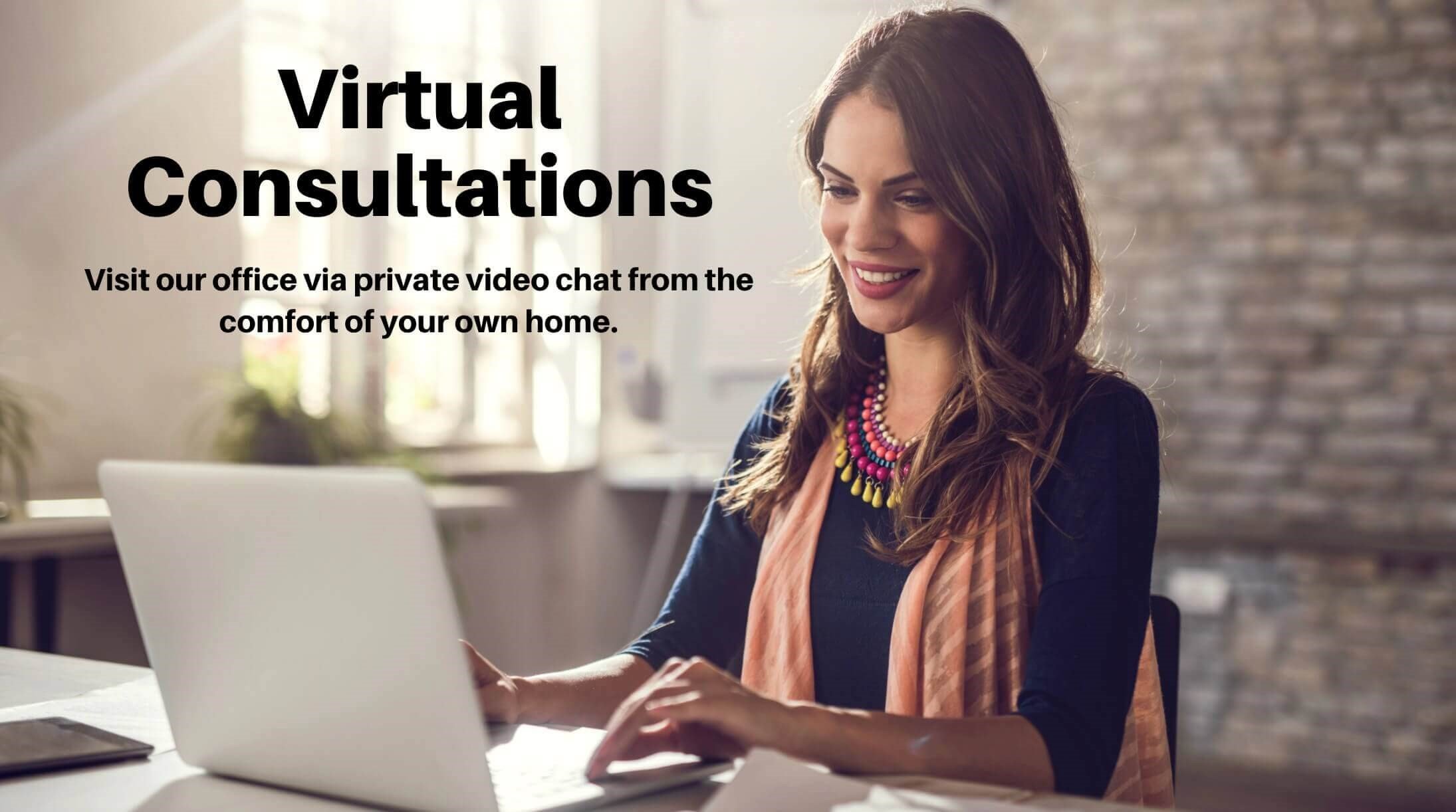 Virtual Consultations
Visit our office via private video chat from the comfort of your own home.
Why A Virtual Consultation?
Save Time
See a doctor on your schedule. No driving to and from the facility, and no waiting in the office.
Privacy & Convenience
Talk with our team in the comfort of your own home via a private and secure connection.
Reduce Exposure
Perform your visit from the safety of your own home, eliminating the possibility of exposure to other infectious diseases.
Schedule Your Virtual Consultation
The health & safety of our patients and team members is our number one priority. Our practice is now conveniently offering Virtual Visits & Online Consultations for our patients that are unable to make it to the office in-person. For the best experience, please answer a few questions about yourself with our complimentary online consultation form.
Please fill out the form linked below with as much detail as possible as this form is HIPAA secure.
After reviewing your form, our office staff will reach out to you to schedule an online consultation. You will be emailed a secure link to connect with our team via a HIPAA-compliant video conferencing tool at a scheduled appointment time. If you have any questions, please feel free to contact us via phone.
Request A Virtual Consultation