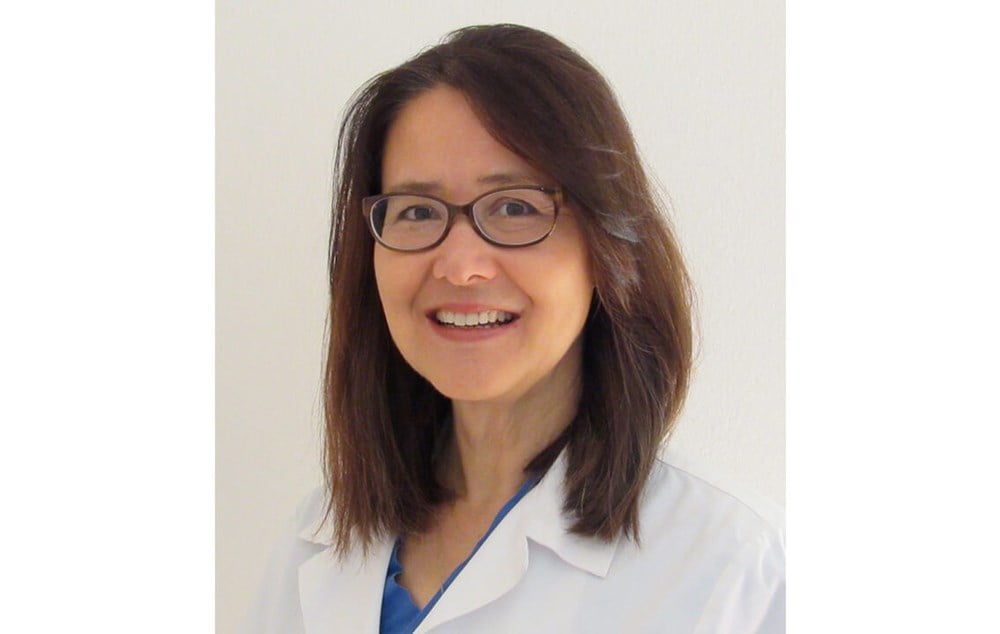 Dr. Nancy Jameson is a board-certified general ophthalmologist who has been working in the Napa Valley area for nearly 30 years. Dr. Jameson graduated from Stanford University with distinguished honors as a Phi Beta Kappa. Later, she was appointed to Phi Lambda Upsilon, an honorary society for chemists. She went on to medical school at the University of California, San Francisco Medical School where she graduated as one of the top medical students in her class and earned a variety of awards and honors. Following her studies, she completed her ophthalmology residency at the University of California, San Francisco. During her 30 years working as an ophthalmologist, she has worked with patients to treat their acute and chronic eye problems. Among addressing a wide variety of concerns relating to the eyes, she also performs eyelid lifts for those that have sagging or heavy eyelids, treats skin cancers that relate to the eyelids, and reconstructs eyelids after cancer removal as needed.
Dr. Nancy Jameson has been awarded a number of awards and special honors for her work. During her undergraduate years, she received the American Chemistry Society Award in Analytical Chemistry. As a graduate student, she was awarded the Joseph Collins Foundation Scholarship and the Janet Glasgow Memorial Achievement Citation. As a resident at the University of California, San Francisco, she was awarded the Asbury Award for best clinical ophthalmology research and presentation, which she is the only person to have received twice.
Dr. Nancy Jameson specializes in eyelid and cornea problems, including dry eye, eye allergies, watery eyes, and blepharitis. She also performs a wide range of surgical procedures for those who have had cancer of the eyelid.
Dr. Nancy Jameson enjoys gardening and baking while she's off the clock. She loves to bake desserts and other treats and dreams of one day being inducted into an honorary chocolate society.
Reviews
"Thinking about how to express my satisfaction and gratitude I concluded that the name of the business says it all: "The Eye Specialists".  Over the past six months my wife and I have both been diagnosed and had cataract surgery with replacement lenses and the results are nothing short of life changing. For however many years we have left on this earth I can honestly say that thanks to all the dedicated professionals at this business our lives will be immensely more enjoyable and safe now that our vision has been restored to something close to what we enjoyed in our youth.  The communication skills so critical for determining the individual needs of each patient are finely honed by years of experience;  Dr Vu, Dr Bossetti and his assistant Laura, and Dr Jameson were all very attentive to each and every question or concern and very helpful in guiding us both through a very complicated path full of choices and decisions to arrive at the very best result for each patient. In addition I would note that we dealt with numerous other staff members from the front reception desk to a multitude of assistants who handled various measurements and instructions on how to handle our home care regime after surgery and again I can only say they are all dedicated professionals who really are a tribute to what I consider some of the best medical care I have received in many years.  Being a rather inquisitive person I was always asking questions and was totally impressed with the level of knowledge and willingness to take the time to provide a detailed and easy to understand answer by every member of the staff from the Doctors to the staff on the front desk.  Furthermore reading the complaints about waiting time I have to say any business as good as this one is going to have a high flow of patients in order to make a profit under the stringent constraints of Medicare and insurance guidelines for payment.  Observing the office flow I can only say I think they do an excellent job of handling the high volume of patients they see each day with minimal delays compared to other medical facilities I have done business with.  It is an imperfect world and our medical services are constantly evolving with some growing pains along the way, but in my humble estimation "The Eye Specialists" are a perfect example of some of the best results of our evolving medical system. Finally in closing this review I would like to add that while the technical and communication skills and resulting outcome of the surgeries of my wife and I are absolutely awesome and a source of enduring gratitude and respect for everyone at this business there is one other item I feel worthwhile to make note of.  They have all been doing their jobs for a long time and yet they remain enthusiastic and excited about what they can do for each patient.  Dr Bosetti and Dr Jameson can only be described as having unbridled joy and love of the care they provide to their patients. Dr Vu is just a little more reserved but once you get him started talking he is equally caring and responsive to his patients. The enthusiasm and positive attitude seems to be the norm in all the other staff members and it is truly remarkable and a pleasant experience from a very satisfied patient point of view."
D.M.
Yelp
"I've only been in Napa for 2 years, and this is my first experience with an eye doctor here, but i went when i lived in Louisiana.  I can say without a doubt these guys are top notch. While you do get shuffled around a bit, they maximize their use of the various testing rooms.  Dr. Vu was friendly and informative, and i never felt rushed, as he spent enough time with me to answer all of my questions and to make specific recommendations based on my usage of both contacts and glasses. Dr. Jameson was also very friendly and informative. While they had glasses onsite, there was no pressure to purchase, and they handed me my prescription to take with me to fill anywhere that i liked.  This was really different from my experiences with opthamologists/optometrists in Louisiana."
G.E.
Yelp
"Dr Jameson listens carefully to her patients, and is extremely thorough. I couldn't be happier."
Anonymous
Healthgrades
"I recently had my second cataract surgery with Dr. Bosetti. Everything went very well and I am just as pleased with this result as I was with the first eye. He is very professional, incredibly talented, and very kind to his patients. He even called me prior to surgery to make sure that I didn't have any questions or to go over a few options.I also have had great experience with Dr. Jameson and Dr. Vu.  They are very professional and compassionate. I have had very great care there.Only reason I didn't give five stars as I've had some frustration with the accounting office."
C.K.
Yelp
"Very satisfied with her care.t"
P.R.
Healthgrades